Techland has teased a big announcement for Dying Light 2 later this week on their official Twitch channel. Media and influencers all around the world have received a special care package from the studio, and it's been quite a tease to say 'Dying 2 Know'.
Our premier gaming site, Sirus Gaming, received one of these 'special care package', making them look for clues embedded on the game's official poster with a UV flashlight.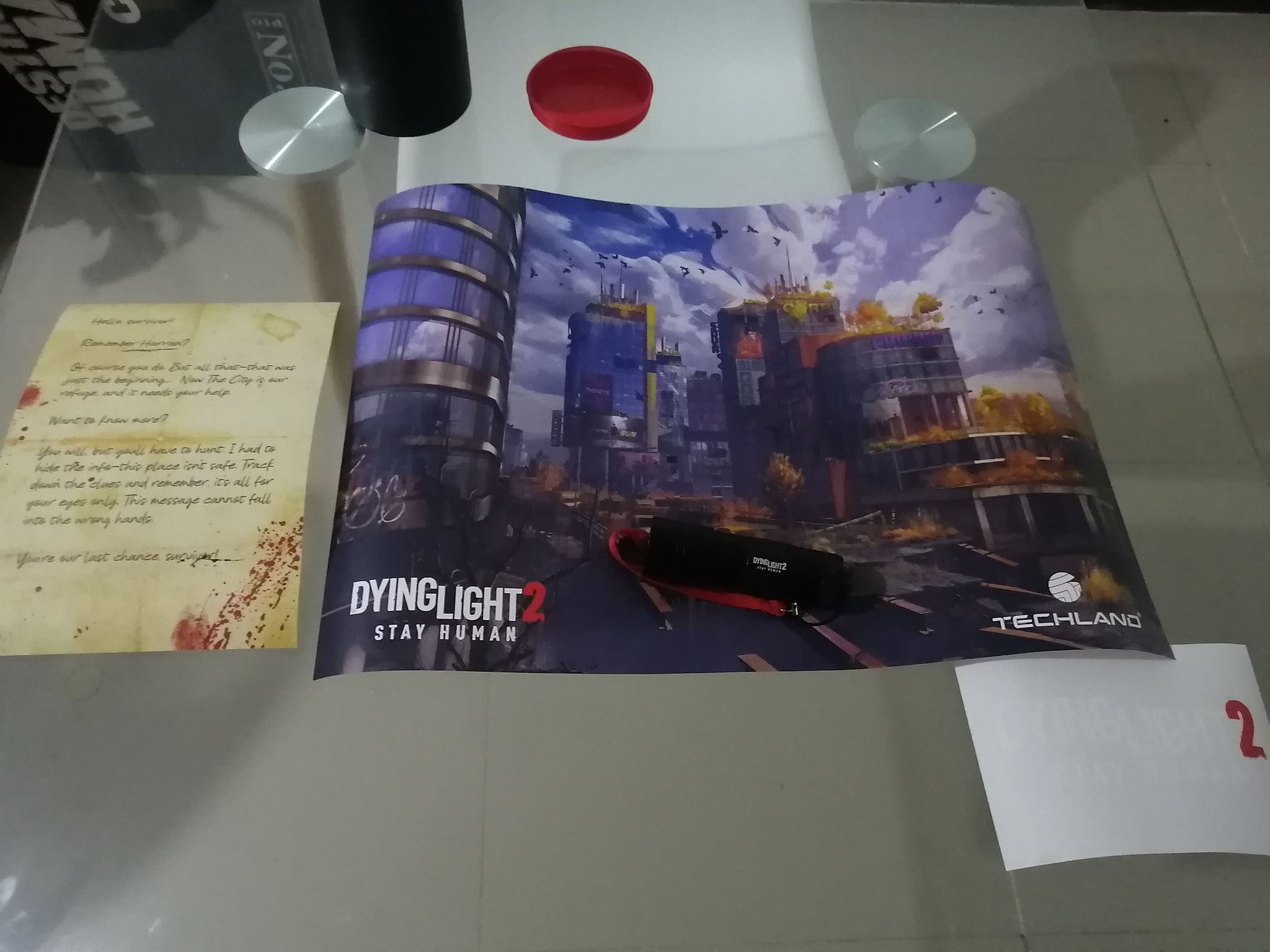 The clues revealed the following: "May 27, 9PM CEST", "twitch.tv/Techland", and "DYING 2 KNOW". If we piece the possible all together, Techland may showcase Dying Light 2's gameplay on their official Twitch channel, plus the phrase "DYING 2 KNOW" can mean two things: we're dying to see actual game footage OR the launch date, or probably both. Who knows? All of us will get to see this unfold on May 27 9PM CEST on Techland's Twitch channel.
Dying Light 2 is expected to launch soon on Xbox One, Xbox Series X|S, and PC, and stay tuned for any announcement related to the game here on Xbox Outsider.
Source: Sirus Gaming